Do not fish in an empty sea during active sourcing. Store promising candidates in your own talent pool and, when it matters most, access a strong network.
Successful Active Sourcing?
Made simple.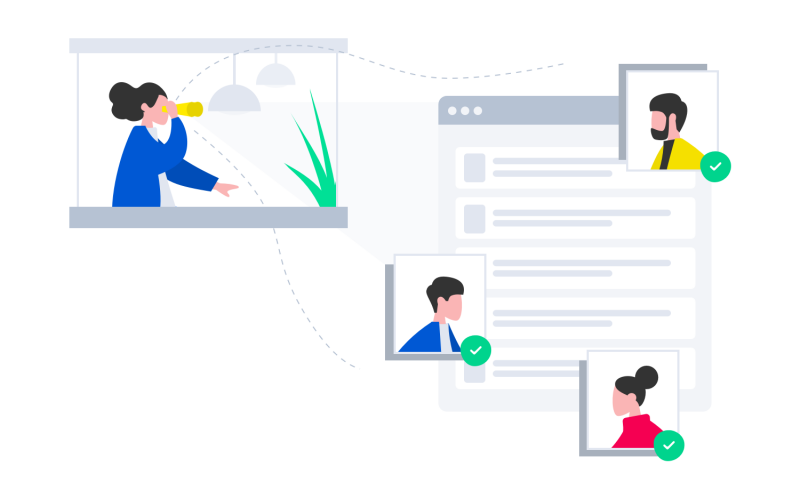 Finding instead of searching
Thanks to flexible filter options, you can always filter suitable candidates from your database. In addition, you can add notes to candidates or group them in lists of candidates for frequently vacated positions.
DSGVO-compliant sources
With the eRecruiter you stay in contact with the most promising candidates in compliance with DSGVO. Data can be automated and deleted in time or anonymised if candidates so wish.
Suitable Matching
Match open positions with the candidates in your talent pool. The semantic search technology of our partner Textkernel supports you in finding interesting and suitable candidates.
Wei­te­re Funk­tio­nen entdecken