Improve communication with applicants.
The recruiting software eRecruiter gives you an overview of all the applications received. You can find out the status of an applicant and communicate with them individually at any time.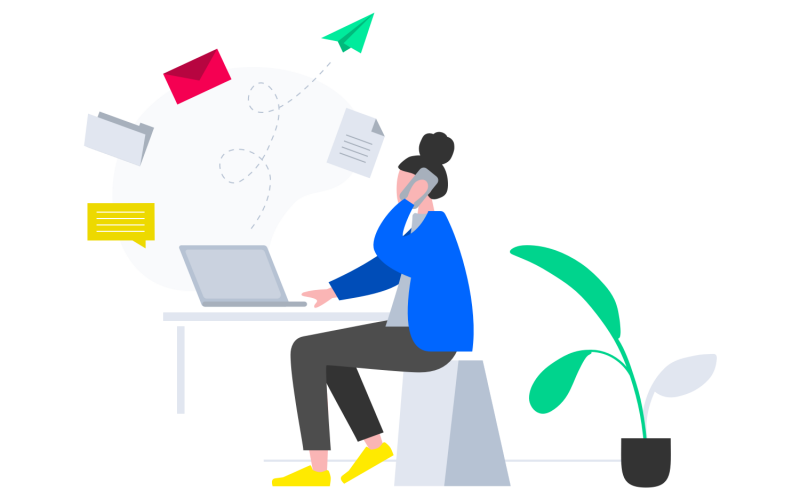 Personal communication
Add your personal touch to communication with applicants and documentation using individual e‑mail templates. You can also use templates to manage your appointments.
Flexible online application
Ensure the ideal applicant experience for every position! eRecruiter offers the option to customise the online application form for each position.
E‑Mail Ser­vice & Job-Newsletter
A welcome e‑mail after an applicant has registered, matching job offers, or news via e‑mail — all this can be automated with eRecruiter.
Search in your own talent pool
eRecruiter makes it easy to conduct a full-text search of the current applicant database, the talent pool – so you can search by criteria such as work experience, place of residence, salary requirements, and many more.
Records management
Create applicant lists for positions that need to be filled frequently. eRecruiter lets you annotate and classify applicants so you can target them again at a later date.
Suitable Matching
Match open positions with applicants from your talent pool. Our partner Textkernel's semantic search technology helps you find interesting and suitable applicants for new positions.
Do you have questions?
answers
We receive many applications and sometimes have no clear overview. Can eRecruiter help with this?
In order to make the recruiting process clearer, the individual process steps are grouped into four phases (milestones) in eRecruiter. You can immediately see how many applicants there are per job and what their status is. The recruiter is also reminded of set deadlines or pending steps through an additional visual traffic light system.
How does eRecruiter handle personal applicant data in accordance with the valid General Data Protection Regulations (GDPR)?
Various setting options in eRecruiter assist with the collection and processing of personal applicant data in accordance with the current EU General Data Protection Regulations.
Can my previous applicant data be transferred to eRecruiter?
In principle, previous applicant data can be transferred. Any billing will be carried out according to the complexity and as per arrangement.
An applicant database is created in eRecruiter based on the received applications – this is what we call a talent pool. Through a 'matching function', you will receive suggestions regarding suitable candidates from your talent pool for open positions. However, can easily also search the talent pool by using a full-text search for desired job profiles or other criteria.
On which social media channels can I post my job advertisements?
Job advertisements can be shared on Facebook, Xing, LinkedIn, Twitter or WhatsApp via our 'Share Buttons'.
Wei­te­re Funk­tio­nen entdecken